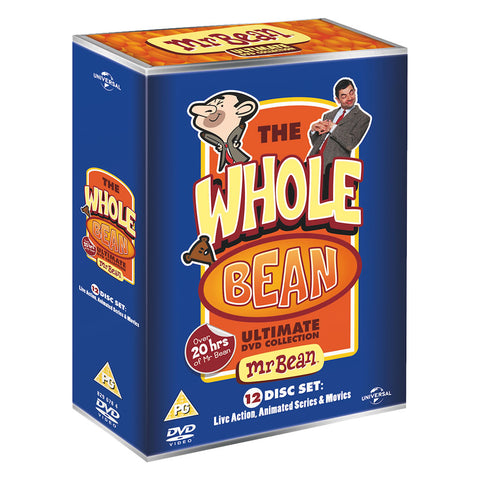 Mr. Bean - Whole Bean Ultimate Collection (12 Disc)
A complete collection of the British comedy show following Rowan Atkinson's hapless, rubber-faced clown. The set includes all episodes from the original series and the animated spin-off, as well as the two 'Mr Bean' movies.
In 'Bean - The Ultimate Disaster Movie' (1997), Mr Bean (Atkinson) has obtained a job as an attendant at the National Gallery in London. He enjoys the protection of the chairman, but the gallery's governors are keen to be rid of him. When the Grierson Gallery in Los Angeles asks for an expert to give a speech on the recently-purchased painting of Whistler's mother, Bean is quickly despatched. On his arrival in America, he begins wreaking havoc in the art world.
In 'Mr Bean's Holiday' (2007), Bean has won a church fete raffle's top prize, consisting of a trip to France, where the language barrier predictably causes our hero no end of grief until he meets Emil (Karel Roden), a Russian director on his way to judge at Cannes.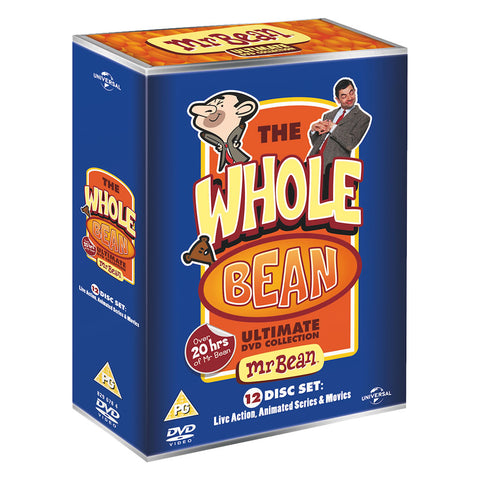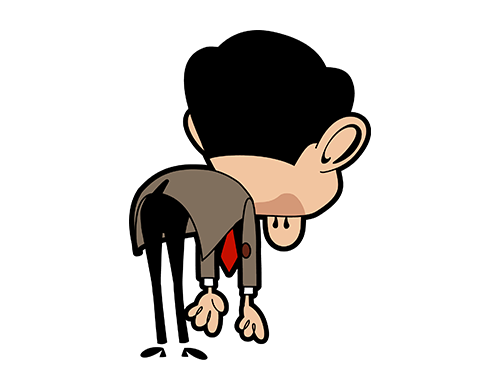 Woops! You forgot to enter your personalised name!
Mr Bean complete
Great for any one who enjoys Mr Bean